When you think of Sri Lanka and its beautiful beaches, the first thought is to spend a relaxing time soaking up the sun on a golden sandy beach staring at the turquoise ocean. For the adventurous travelers out there, we at Villa Finder have compiled a list of exciting options which will hopefully satisfy the adrenaline quota for your holiday.
Kite surfing
Do you like riding the waves while riding the wind? Then Kite surfing is your sport!
A true kite surfing paradise is found in the North West coastal town of Kalpitiya. Here on the peninsula you get flat water, waves and lagoon.  Winds average 18 to 20 knots almost every day during our Summer Season – May to October and the Winter Season –December to March. For the amateurs and the beginners there are many places that provide lessons and gear for rent or purchase.
Many of the hotels around the areas have kite surfing schools and stores attached. One of the first such places is Kitesurfing Lanka.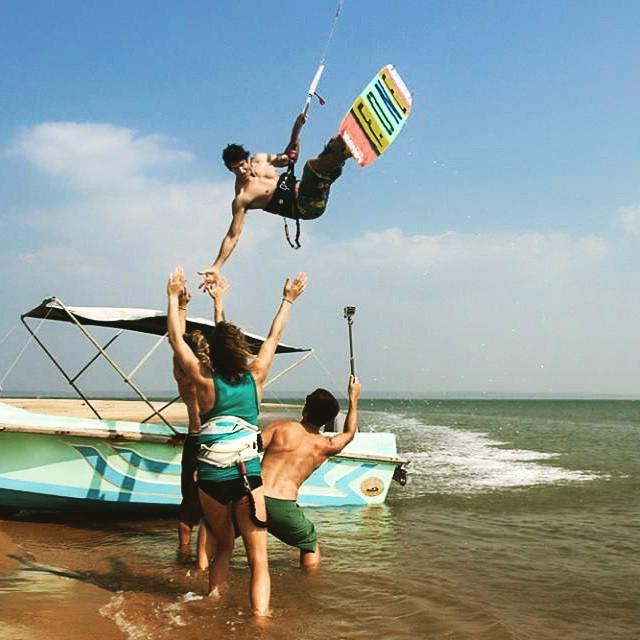 Paramotoring
A relatively new sport to Sri Lanka, para-motoring is an ultra light foot-launched air sport which allows you the feeling of flying without the sensation of falling like some of the other 'para' sports. There are a few places in the beach side town of Bentota like Fly Sri Lanka where you can enjoy a tandem 20 minute ride.
Flyboard
Flyboard itself is a very new sport as it was only invented in 2012 by a Frenchman called Francky Zapata. Since then the technology has evolved to become a truly unique and exhilarating experience that gives you the feeling of being a dolphin flipping and diving and flying across the water with the help of the water-jetpack attached to your feet.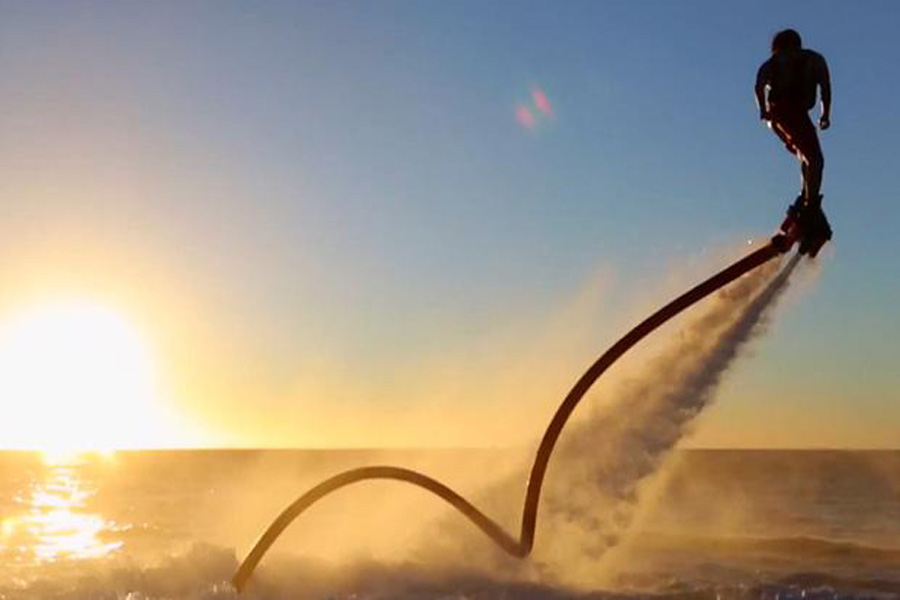 The only place in Sri Lanka that offers this so far (April 2016) is Riverside Araliya. As a novice, you will be take part in a small lesson followed by 20 minutes of pure adrenaline (if you manage to figure out how to do it right!). Araliya also offers wakeboarding, waterskiing, jet skiing, super mable and bandwagon (like a next level banana boat ride) if you are looking for even more action on the water!
Cross country motorcycle tours
Moving from water to land, if you like motorcycles and roughing it while discovering parts of the country which are completely off the beaten path, then this is definitely an exciting adventure for you. It's a great way to meet locals and experience all the colours, flavours, fragrances of Sri Lanka. But don't forget, you have to be ready for some dust, heat and humidity since you're now in a tropical country. However rough and tough the bike tours can be, it will leave you wish memories to last a lifetime.
There are many companies offering motorcycle tours including Vintage rides (Royal Enfield bikes), Ceylon tusker, Hoi An adventures.
The Maheveli river is the longer river in Sri Lanka winding through from the mountains in the Central province towards the North east province, through lush hills and tea estates through to the dry zone in the east and ending at white sandy beaches reaching the ocean.
---
Whether you like reading a book quietly on the beach or taking a thrilling ride through white water, there are many different experiences that Sri Lanka offers.
To see a few more activities that you could try out, check out our previous post here.
…..