Along the South Coast of Sri Lanka, 195km from Colombo lies the city of Tangalle, touted as one of the loveliest strips along the south coast. Some even call it Sri Lanka's answer to paradise. This idyllic patch of paradise, sadly, has taken a beating from the 2004 Boxing Day Tsunami, which washed away many shops and guesthouses on the beachfront. Nevertheless, the area is recovering, is still home to some of the most beautiful beaches in Sri Lanka, accompanied by some truly spectacular beachfront villas that embody the essence of tropical island living.
Here are some of the beautiful beaches and nearby attractions of Tangalle:
1. Medaketiya Beach 
Medaketiya Beach offers the safest and calmest spot for swimming, although the waves are still considerably strong. The golden sand beach is a haven for rest and relaxation overlooking the harbor and the clear blue sea.
2. Goyambokka and Pallikaduwa Beach 
Some call these the loveliest beaches in Tangalle, and Goyambokka and Pallikaduwa are twin beaches tucked into a lovely bay made up of rocky caves. Quiet and clean, with azure blue and green water, these beautiful beaches are still rather pristine and untouched by commercialization or throngs of crowds.
3. Rewaka Beach and Turtle Watching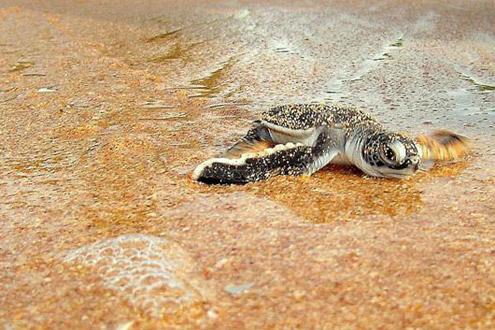 Rewaka Beach is located 10km away from Tangalle and is a good place to watch turtles during the egg laying seasons between April and September. At night, green turtles, hawksbill turtles and leatherback turtles come ashore to lay their eggs. There is an entrance fee that goes towards the Turtle Conservation Project, but it is refunded if you do not see any turtles.
When visiting be mindful not to use flash photography which could frighten the turtles.
4. Hoo-Maniya Blowhole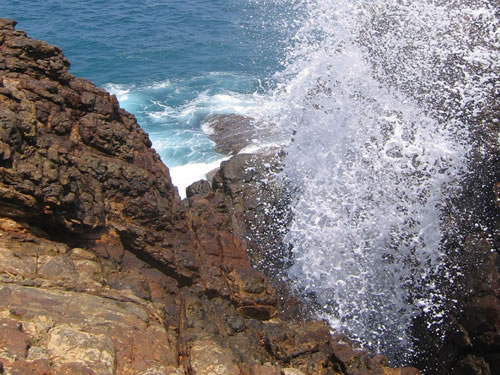 The Hoo-Maniya Blowhole lies 7km away from Tangalle, in the charming little fishing village of Kuduwela. The name of the blowhole is derived from the 'Hoo' sound that precedes the eruption of water from the blowhole. The deep narrow cleft in the cliff  which forces water jets up to release pressure is some 20m deep and a meter wide. It is most exciting to view the blowhole during the monsoon season between may and november when the water jets shoot up as high as 15m.
5. Mulkirigala Rock Monastery 
Mulkirigala can be reached as a half day trip from Tangalle, and the ancient rock monastery sits atop a large boulder that stands more than 200m tall. It dates back more than 2000 years ago, and has great religious and historical significance. A series of steps leads visitors up the temple complex, and visitors can gaze upon ancient murals, relics and cave temples along the way up. A tiring climb, but worth it for the rich historical experience.
 Can't resist the temptation of tantalising Tangalle? Charming villas await your stay here!