Most visitors would take their first step into this magical country through the international airport just outside Colombo, and it thus makes perfect sense that we start off this series with Colombo.
Colombo is the capital of Sri Lanka, and undoubtedly the financial and commercial centre of the country. Visitors who arrive in Sri Lanka dreaming of leopards and elephants roaming wild and free on the plains may be in for a shock when their first glimpse of Sri Lanka is that of a sprawling metropolis, bustling with people and city life.
Whilst Sri Lanka truly boasts some of the most astounding natural beauty in the world, it is definitely unfair to dismiss Colombo as an exciting attraction as well. Colombo is a port city with a rich colonial heritage and far-reaching historical roots. Modern buildings rub shoulders with colonial ones, and the city is also a mish mash of different cultures and religions. The sleek cosmopolitan bars, high-end shopping and fine dining of Colombo are juxtaposed against the congested streets and haphazard street bazaars that also throw themselves into the mix that is Colombo.
Some interesting attractions would be:
1. Colombo Fort

A trip to the historical old town of Colombo cannot be missed. The Fort was first built by the Portuguese to face the sea for the purposes of defending port resources. All that is now gone, having been demolished by the British when they took over. What remains however, is a eclectic mix of modern and historic buildings, some lovely historic walking trails and a very charming vibe that fills the air.
2. Cinnamon Gardens
Just like the Colombo Fort, the Cinnamon Gardens no longer resonates with its namesake. The Cinnamon plantations are a faded memory, and the area is now home to some of the most prestigious addresses, including the Prime Minister's office. It also houses upmarket restaurants, bars, and a few art galleries as well as museums. The famous Independence Memorial Hall and National Museum of Colombo is also located here.
3. Pettah Market 
You either love it or hate it. Welcome to a cacophony of noise, the sharp smell of various spices, fragrances and goodness knows what else, the hustle and bustle of the crowd, and the organised chaos that is Pettah Market. To sum it up, it will either be a sensory treat, or a sensory overload. Nevertheless, for those who want a truly authentic experience, wandering the market with the locals, observing how they go about their daily business is a great way to get a first taste of Sri Lankan life. You'll be amazed at the sheer variety of goods that is being sold here.
4. Gangaramaya Temple 
The Gangaramaya Temple is one of the most interesting Buddhist temples in Colombo. The temple complex has ancient structures that will intrigue, as well as a library, a museum, and a dizzying array of antiques, precious gifts and jewelled trinkets on display, all gifts of utterly dedicated devotees.
5. Eating Kottu Roti and drinking King Coconuts 
Do not be deceived. Kottu is more than just another snack, it is a truly authentic Sri Lankan experience in itself. Kottu is made from shredded roti bread, eggs, cheese, chicken or other meats, as well as vegetables, spices and salt. Besides being a gastronomic delight, the making of Kottu is an auditory experience as well. The sound of 2 metal blades clashing on a heated metal griddle is the equivalent of ice cream truck bells. It is popular as a midnight snack, and it's not hard to see why!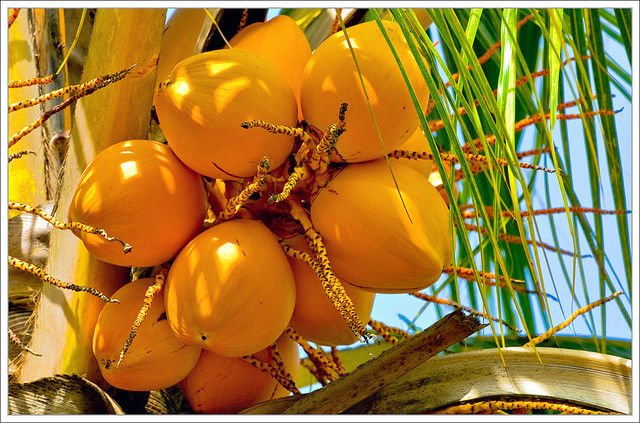 If the must-eat in Colombo is Kottu, the must-drink is King Coconut juice.You'll probably have noticed King Coconut trees in many Sri Lankan homes. Indeed the Sri Lankans love the coconut, and consider it to have medicinal properties. The sweet and refreshing juice hydrates and purifies the body, and is definitely a pick-me-up after a long day of exploring the city.
We hope this gives you a brief insight into Colombo. Perhaps this time you'll hang around in Colombo to explore the city before rushing out to the countryside!
Looking for a beautiful place to stay in Colombo? Take a look at these stunning villas!